How do I request access to the other parent in a family I am already linked to?
Family law and mental health professionals who work with clients using the OurFamilyWizard website have the option of working with a single parent or an entire family. If you have access to one parent but need to request access to the other parent at a later time, you will be able to do this from within your professional account.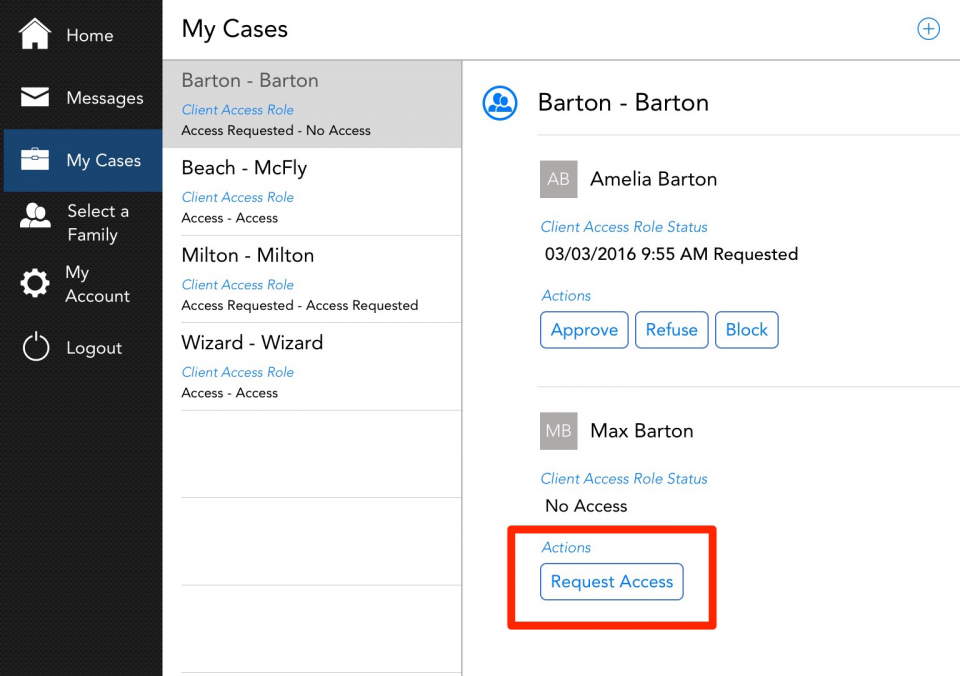 Find the family in the My Cases section
In either the iPhone or iPad OFW Practitioner app, go to the My Cases section using the left-hand navigation.
From your list of families, select the family in question. Beneath the name of the parent in question, click the button that says "Request Access". 
Once you have made your request, 

the parent will be sent an email with a link to respond. Your request will remain in

 the "Requested" status on your My Cases page until the parent responds.