How do I view a client's account?
For family law lawyers, judges, mediators, GALs, therapists, and other family law and mental health professionals, having an accurate view of parent communication allows them to do their job more effectively. Using the OFW Professional App for iPad or iPhone, you are able to access and view parent accounts with ease. To do so, start by logging into your professional account.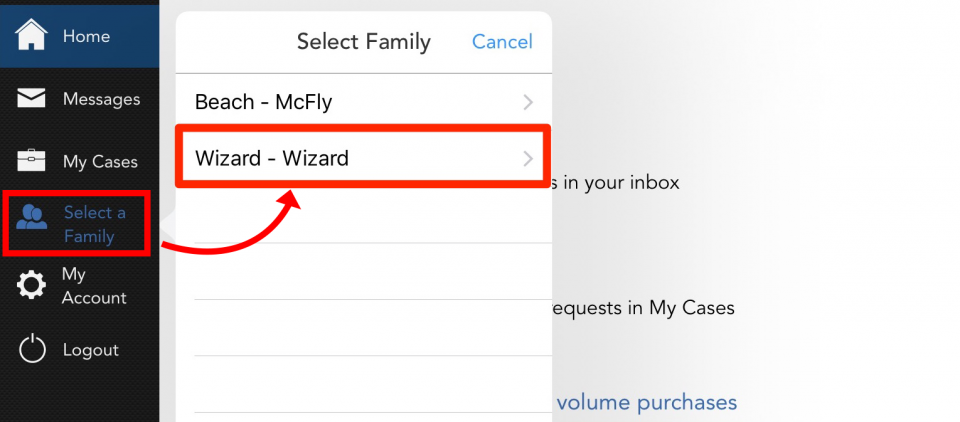 Select the family and parent you wish to view
In the left navigation, choose "Select a Family".
A list of your families will appear. Select the family you wish to view.
Next, the name(s) of the parent(s) in this family that you have access to will appear. Click the name of the parent whose account you wish to view.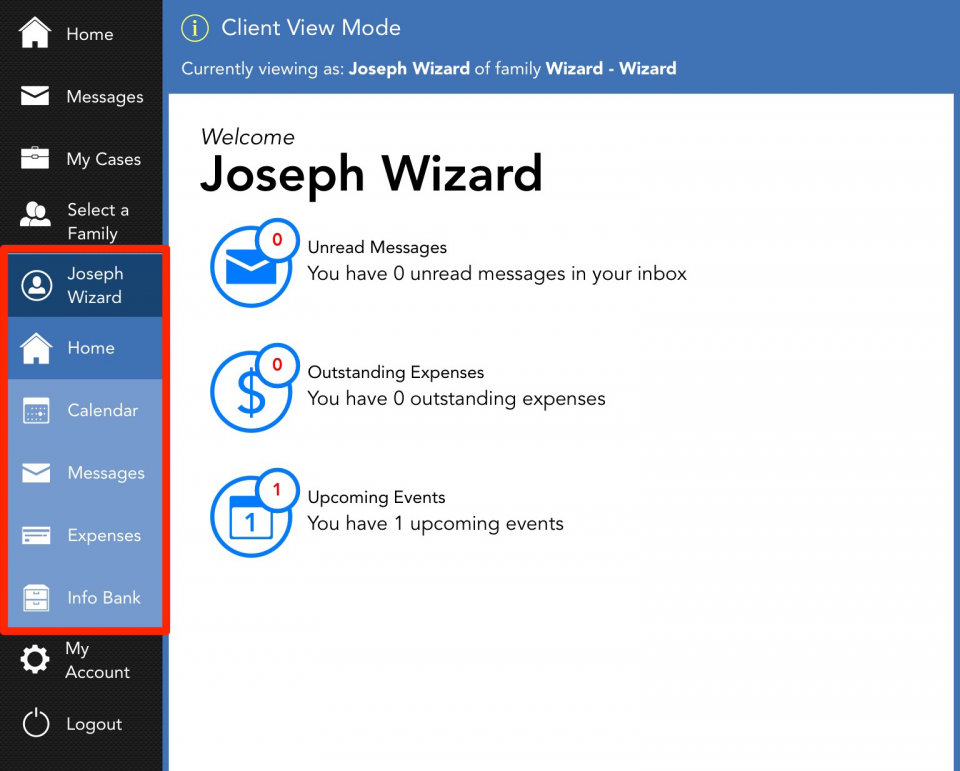 Navigating through a parent's account
After selecting a parent, you will be immediately directed to the home page of their account. From here, use the blue section of the left navigation to move through the four main features of this user's account.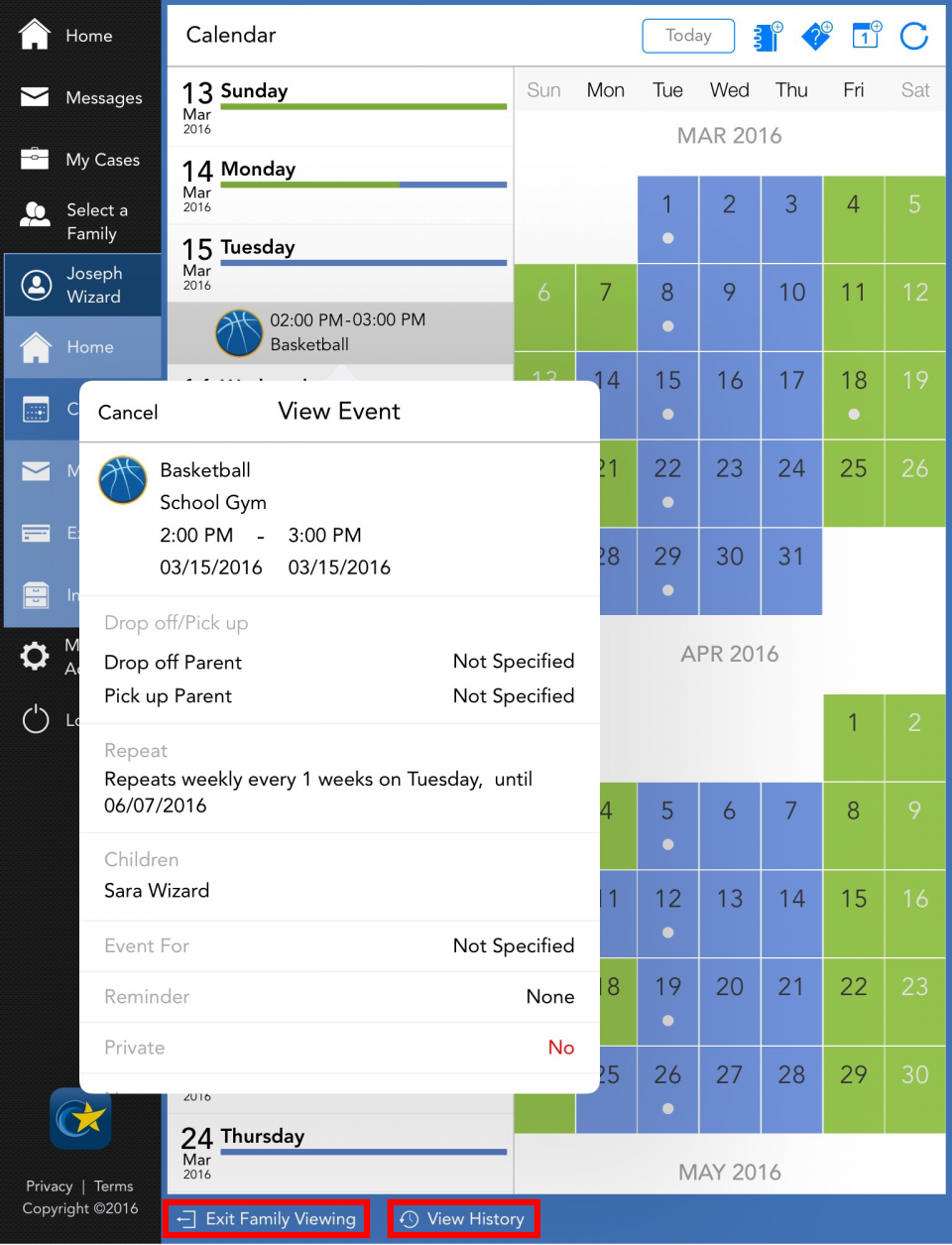 Viewing entries in a parent's account
As you are viewing this parent's account, click on the various entries within their account for details. All of the parent entries you view when using the OFW practitioner app will have the same level of documentation that you would expect when viewing parent accounts from the full version of the website.
Also when viewing parent accounts, you can see the View History for each feature. This will show you the last date and time that each family member has viewed each feature. To see this information, click "View History" at the bottom of each section of the parent's account.
When you are finished viewing a parent account, select "Exit Family Viewing" at the bottom of any screen in the parent account. This will take you out of the view of this parent's account and back to where you can navigate through your professional account.