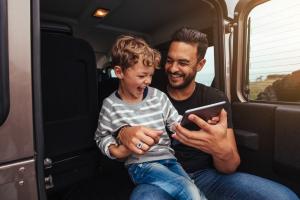 The most advanced tools to help your family manage shared parenting.
Uncomplicate your communication.
The end of a relationship can be filled with tension and miscommunication, but it doesn't have to be. With features that anticipate your communication needs, OurFamilyWizard is specifically designed to reduce the stress of managing family plans across separate households. 
Learn more about the tools that families turn to when conflict gets in the way of their co-parenting.