How do I create a new message?
Navigate to Messages.
To compose a new message, start by logging into the OFW mobile app for practitioners for iPhone or iPad. In the left navigation, go to Messages. Select the Compose icon at the top-right corner of the screen. This icon looks like a piece of paper and pencil.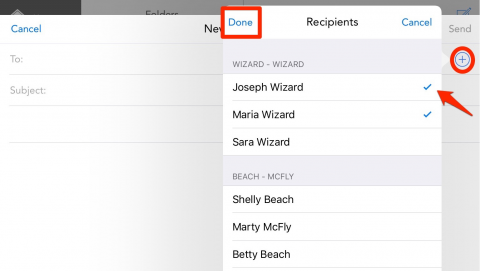 Select Recipients.
Start by selecting the recipient(s) of your message. In the "To" row, tap the + symbol to show your list of possible message recipients. You must choose at least one recipient of your message. Once you have selected your recipient(s), tap "Done" at the top-left of your Recipients menu.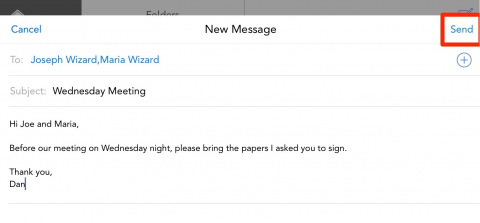 Compose and Send Your Message.
In the fields below, give your message a subject and compose the body of your message. When you are finished, tap "Send" at the top-right of the window to send your message.