How do I manage access requests received from parents?
As a professional user, you are able to connect to the accounts of clients who are using OFW. A client may send a link request to you, or you may send your client a request to link with them. 
When a client sends you a request for professional permission, you will receive an email notification. To respond to this request using your OFW iPad or iPhone app, start by logging into the app.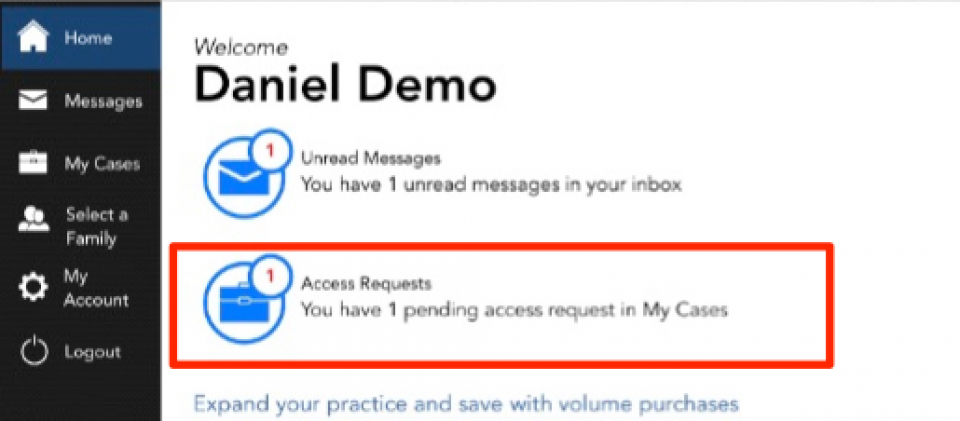 From the OFW practitioner app homepage
On your homepage, you will immediately see if you have any pending access requests in the row for Access Requests at the top of your page. The blue circle on top of a blue toolbox will detail the number of pending access requests you have. Click on the blue toolbox to go to My Cases.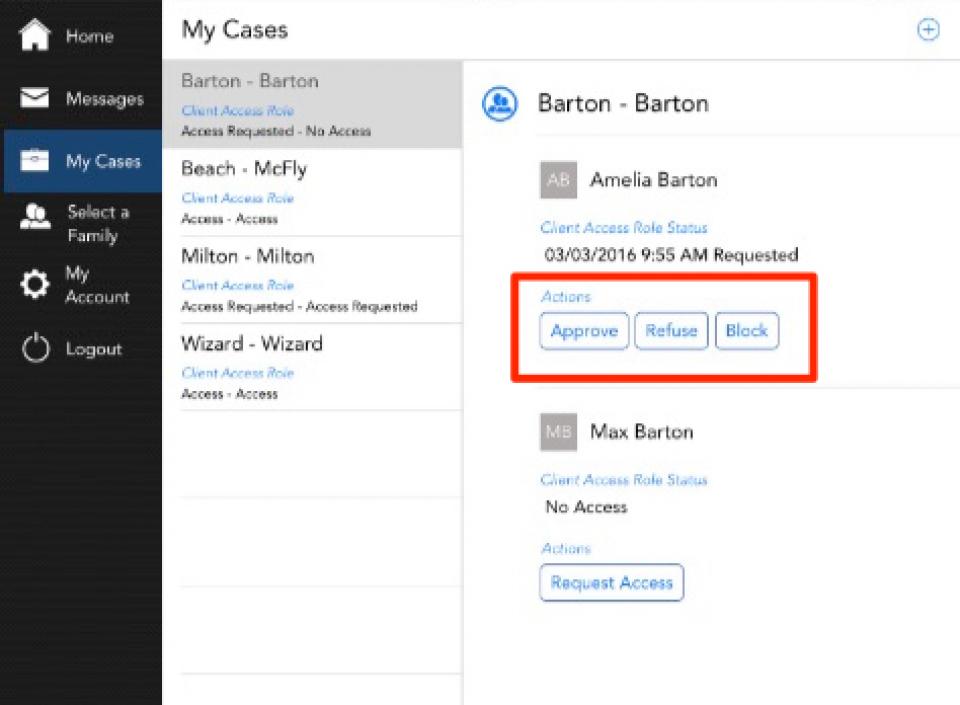 From the My Cases section
In My Cases, select the family of the parent whose access request you wish to respond to. 
Open requests will have three options available to you under the "Actions" header for this request. You can:
Approve the request to gain access to the client.
Refuse the request to not gain access to the client.
Block this request to refuse this request and block any future requests from this client.