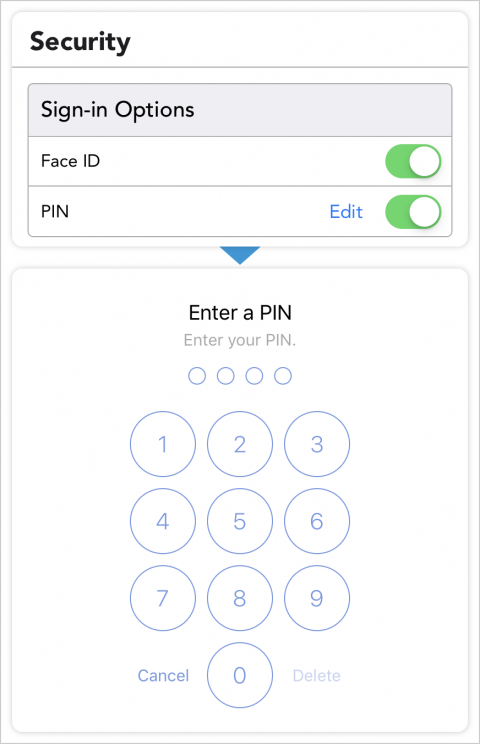 Managing an Easy Access PIN Code
An easy access PIN code on the mobile app for parents allows you to bypass username and password authentication with a four-digit code. This is an optional feature and only available for the mobile app.
From the app's main navigation menu, tap the Home icon. Next, tap Security.
Under the Sign-in Options section, switch on the toggle next to PIN.
Enter and then confirm your 4-digit PIN. Your code will then be ready to use upon your next login to the app. 
You can also activate Face ID, Touch ID, or Fingerprint Authentication for the OFW mobile app. Click here to learn how to configure these settings.