4 Simple Tips to Help Achieve Clear Communication on OurFamilyWizard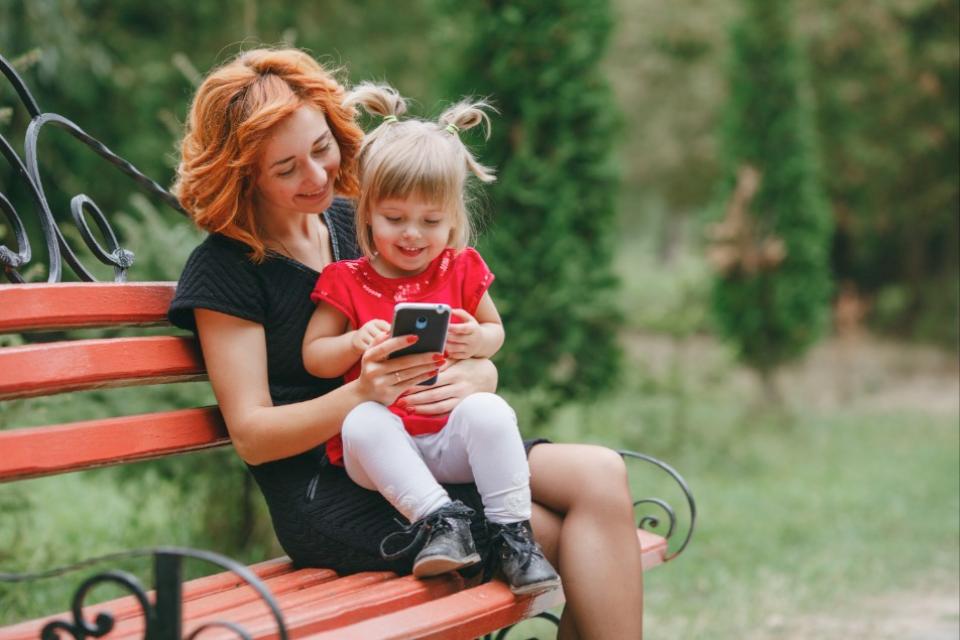 Raising children after a divorce or separation is never simple, but co-parents who can share information and communicate clearly in regards to their children are more likely to find success in co-parenting. That's what many co-parents hope to achieve, and using the right tools to support straightforward interactions can help get them there.
The OurFamilyWizard website is built with features to keep co-parenting communication clear and well documented. On OurFamilyWizard, parents can share parenting schedules, track expenses, document family vital information, record journal entries, and more. With a variety of communication tools in one location at their disposal, co-parents are more equipped to improve their communication.
So what are some ways that co-parents can use these tools to help improve communication? Here are four simple tips to help achieve clear communication on OurFamilyWizard.
Organise information
The OurFamilyWizard toolset is separated into different features where parents can securely organise different kinds of relevant family information. Features include a shared family calendar, information bank, expense log, and message board. Parents are encouraged to enter as many important details they have concerning their parenting plan and their children into the corresponding sections of their account so that any vital information is immediately accessible in both homes. Most importantly, parents should always update information on OurFamilyWizard whenever it comes in such as medical details, school information, and much more. Keeping information current and well-organised makes it simple for parents to have the latest data right when they need it, instead of wasting time having to search through messages or constantly pinging each other for information. 
Avoid messaging whenever possible
Emails and text messages have a knack for stimulating conflict and confusion in co-parenting. Details can be easily overlooked in a long email, or they can be unclear in a short text message. Co-parents–particularly those who regularly face conflict–need to keep their communication clear in order to reach decisions and handle parenting matters. The OurFamilyWizard toolset offers alternative communication tools to help get co-parents out of the habit of sending requests via messages. While a message board is available on OurFamilyWizard, most types of information that parents need to share can be communicated through the other features on the website. Tools within these features were specifically created to reduce conflict by only allowing certain, specific details to be entered into requests. Responses to these requests are also straightforward: a parent can simply approve, refuse, or send a counteroffer. A history of each request and response is maintained indefinitely, so there is never any confusion over what was requested and decided. Unlike using long-form messages to negotiate matters, requests on OurFamilyWizard for parenting time modifications, expense reimbursements, and more are always clear-cut and unambiguous. These tools help co-parents achieve clear communication and take care of parenting matters in real time. 
Carefully consider your tone
While the OurFamilyWizard toolset is built to help parents intuitively share information without sending messages, sometimes there will be the need for a discussion. The OurFamilyWizard message board is where parents can have well-documented discussions while receiving some feedback about how their tone may come off. Tonemeter™ is incorporated into the message board to analyze the tone of any new message as it is being written, flag emotionally charged phrases, and let the author know how those phrases could make the recipient feel when read. The author then has a chance to edit their tone before sending the message. When an exception must be made and a message needs to be sent, this tool invites parents to be more mindful of their tone and helps to promote clear communication. 
Keep info with you on-the-go
Using the OurFamilyWizard toolset, parents can take their information anywhere. OFW mobile applications are free to download and free to use with an OurFamilyWizard subscription. These apps allow parents to access their parenting time calendars, expense registers, and more whether at home or away. They offer access to details such as insurance information, medical data, and other information that can be critical in emergency situations. Plus, the mobile apps will alert a parent each time that new information is posted by the other parent. The OurFamilyWizard mobile apps make it easy to get those details fast.
Achieving clear communication in co-parenting can be easier when using the tools offered by the OurFamilyWizard website. But how parents use these tools is just as important. These tips can be helpful to co-parents using these tools, but the tips and guidance offered by their professionals can be even more so. If you are using OurFamilyWizard, always refer to your lawyer or other legal and mental health practitioners with any questions on how you should handle communicating with your co-parent.